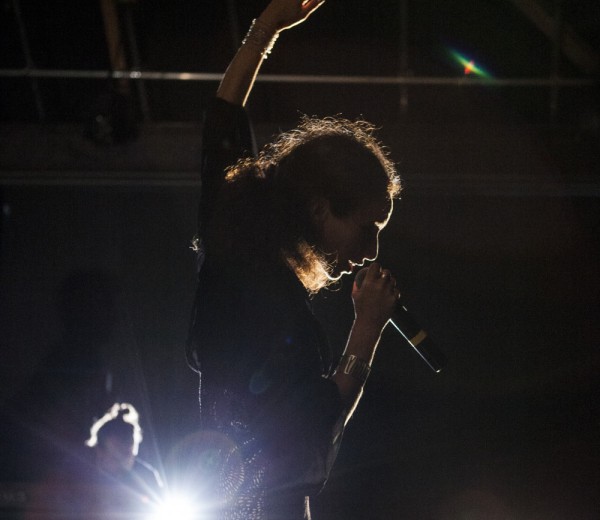 Fabien Buring
Born in 1974, Christine began performing on stage, at a young age (1989) in singing and theater shows directed by Patrick Font. Starting in 1992, her interest guided her towards multidisciplinary works (theater, dance, singing), and she began working for choreographers and theater directors, such as Bruno Meyssat. She completed an internship at the Centre Acanthe in contemporary vocal music with Françoise Kubler (2002). Since 2000 Christine is also a certified Feldenkrais practitioner and holds a diploma in anatomy and voice physiology with phoniatrician Guy Cornut and Blandine Calais-Germain. Co-founder of the non-profit organization Mercoledi & Co, she developed a unique body of works using multiple performance formats, such as reading-concerts (Michaux, Wedenski, Kafka), readings of contemporary
authors, performances in music improvisation, a choir in vocal improvisation, a duet with double bass player Eric Chalan, titled « à mesure... » (co-written with Ghislain Mugneret/texts and Guillaume Orti/music). Christine is also regularly invited by contemporary composers. Since 2005 she shares her time between Burgundy, where she founded D'un instant à l'autre company, and Paris, where she still collaborates with music improvisers, composers and authors. Christine teaches vocal techniques, vocal improvisation, vocal games, musical theater and ways to integrate body and stage work. She teaches in professional training centers for musicians, singers, dancers or actors (Harmoniques, Orsay CFMI, different CEFEDEM, CNFPT, Afdas workshops, Dijon Opera house), throughout France and beyond.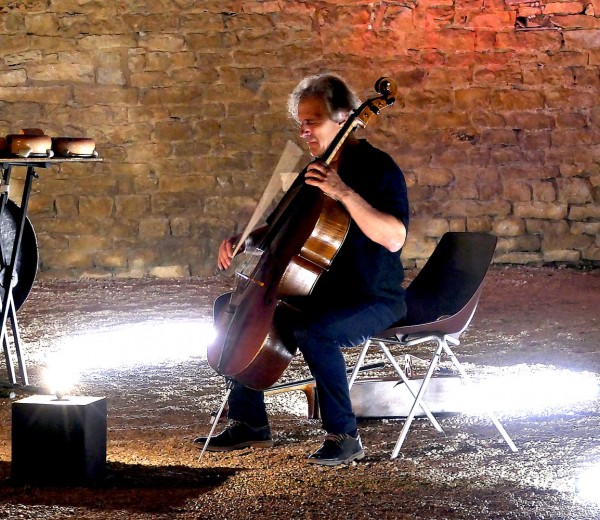 © NZ / France 3 Bourgogne
Didier Petit was born in Reims in 1962 into a musical environment and began the cello at the age of six. He entered the conservatoire to study the instrument he was to research and work upon in the future. Thanks to his family, Didier was "swimming" in music from a very early age.In 1977, Didier walked out of the conservatoire, to find himself face to face with the world. At this time, he realises that music won't leave him and, feeling a tremendous desire to exceed both physically and mentally, he turns to jazz. Particularly inspired by Sun Ra and his Arkestra and Celestrial Communication Orchestra of Alan Silva in which he played for ten years, he studied at the IACP, became a teacher, then administrator until 1989. Though his friendship with Misha Lobko he was introduced to many european musical improvisers and shared numerous musical experiences with musicians of all over the World as Vladimir Tarasov, Iva Bittova, Daunik Lazro, Bruno Girard, Carlos "Zingaro", Roger Turner, Benat Achiary, François Tusques, Marilyn Crispell, Terje Isungset, Larry Ochs, Evan Parker.. Didier petit also played an important part in organising the festival "decades of improvised music" in 86, create the The WormHoles Festival in 2007. In order to set up something stable, he creates the record label In Situ in 1990 which now comprises 36 titles. An utopist and realist at the same time, Didier petit never loses the taste for risk and imagination. In 2009 he creat the East West collective in Hong Kong for the French May Festival to creat a bridge between two cultures. Since then he travel often in China.Since 2010, he is the artistic consultant for the Observatoire de l'Espace (the art science laboratory of CNES) and for the Sideration Festival. In October 2015 he has fligh with his cosmocello in the zero G plane to experiment music in zero gravity.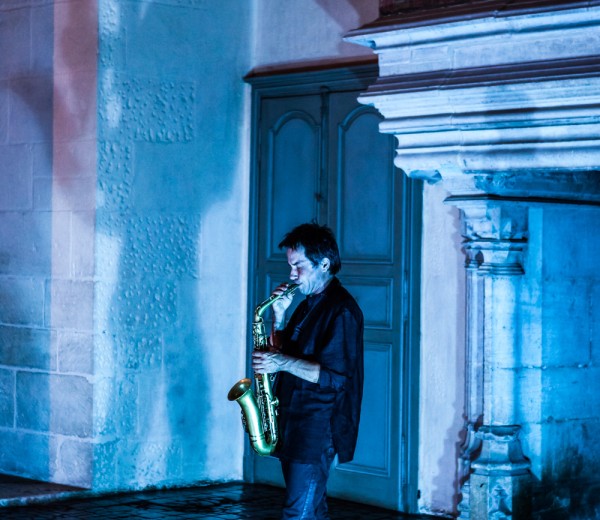 Fabien Buring
Guillaume was born in 1969. He studed in the Conservatoire de Région in Avignon with André Jaume (jazz), Robert Malbec and Jacques Pierson (classical saxophone). Then he moved to Paris in 1989 where he met people who had a strong impact on his evolution such as Benoît Delbecq with whom he started the band Kartet. In the Summer of 1990 he attended to the jazz seminary in Banff (Canada) under Steve Coleman's supervision, this experience had a crucial impact on his musical development.
In the 90s he played a big part in the improvised music scene around the venue Les Instants Chavirés. He co-founded the Hask Collective in 1993, and Mercoledi & Co in 1996, two entities that always put forward practice and collective creativity.
Both as an improviser and composer, Guillaume works on the relationships between dance/music and text/music. Ha has been working intensively with author Ghislain Mugneret for more than twenty years on amongst others, the projects « à mesure » with Christine Bertocchi (voice) and Eric Chalan (double bass) as well as « Bon voyage », a theatrical concert by Christine Bertocchi.
He's presently a member of the following bands : Payen/Orti duet, D.U.O. (with Christine Bertocchi), MikMâäk (a 16-piece band), MegaOctet (dir. Andy Emler), Blue Yonder (dir. Emmanuel Scarpa), Twinning …
As a sideman, he has played in different bands including Thôt (dir. Stéphane Payen), More Power (dir. Sylvain Cathala), Caroline 5tet (dir. Sarah Murcia), The Progressive Patriots (dir. Hasse Poulsen), Rouge (dir. Frédéric Bargeon-Briet), Aka Moon... He also took part in several transcultural projects at Fondation Royaumont which were mixing musicians and slammers from African countries and France.
His encounters with musicians throughout Europe gave him the chance to develop long term collaborations with the collectives Octurn and Mâäk in Belgium, Oxymore in The Netherlands or PepaPaïvinen in Finland… In 2012 and 2013 he was artistic director of the European Saxophone Ensemble (12 young europeans coming from twelve different countries on an original repertoire).